Home - Courses
Courses Offer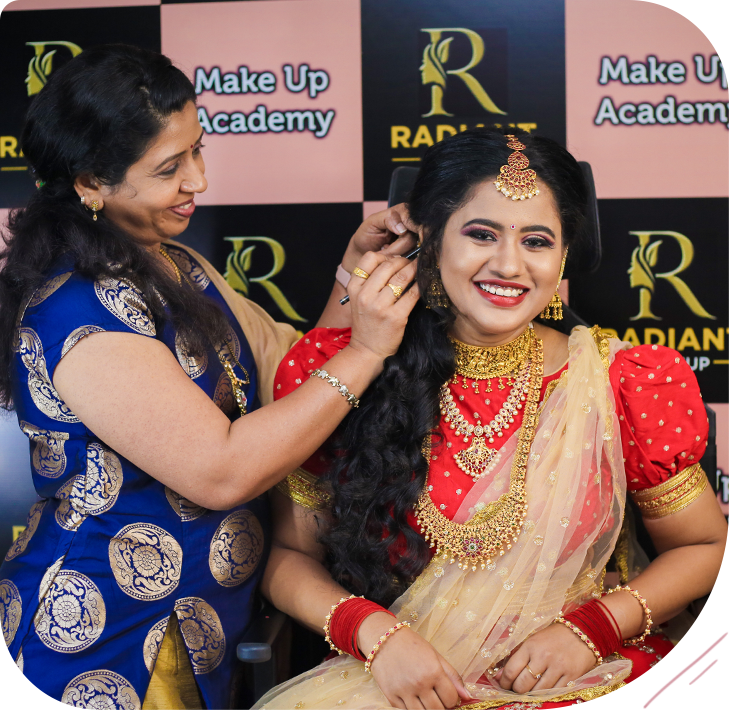 COURSES
Become a Certified Makeup Artist
This course is for Make-up Artists and for beginners as well. Students will learn the most popular bridal make-up techniques such as, Asian, Telugu bridal makeup, no makeup makeup look etc. Students can achieve the widest range of experience and skills from our courses in 7 days.
This course will be at Beginner, intermediate and advanced levels. Course is available for both individuals and groups.
7 Wedding Makeup Looks
6 Traditional & fashion Saree Draping Styles
7 Wedding Hairstyles
Free Products offered for Practicals.
Accommodation facility Available (In some Workshop Cities).
DOWNLOAD COURSE STRUCTURE
7 DAYS RAPID CERTIFICATION COURSE
Makeup Courses with HD Makeup & Airbrush Makeup Practicals
Date: June 27 - July 3, 2022
Location: Rajahmundary, Andhar Pradesh
Cost: INR 10,000 (Inc. Food & Accommodation)
6 Traditional & fashionSaree Draping Styles
For more Enquiry call +91 9966552233
---
7 DAYS RAPID CERTIFICATION COURSE
Makeup Courses with HD Makeup & Airbrush Makeup Practicals
Date: Sept 16, 2022
Location: SVM Grand, Nagole, Hyderabad
Cost: INR 10,000 (Inc. Food & Accommodation)
6 Traditional & fashionSaree Draping Styles
For more Enquiry call +91 9391952989